On 13 January we kicked off our new batch, Batch #11!
In the new batch, we have twenty students, from all over the world, a wide range of different ages, and as women in tech are still in the minority, we are happy to say that we have seven ladies.
Our journey - as it has become a tradition by now - started with the Welcome Party. This time we met at the Pivovar Národní for a chance to meet each other better in a casual atmosphere with food and drinks. The students also had an opportunity to visit the brewery and learn something new about beer production.
Did you know that when you filter out beer, you will have to throw away about 70 liters of beer out of about 500 liters?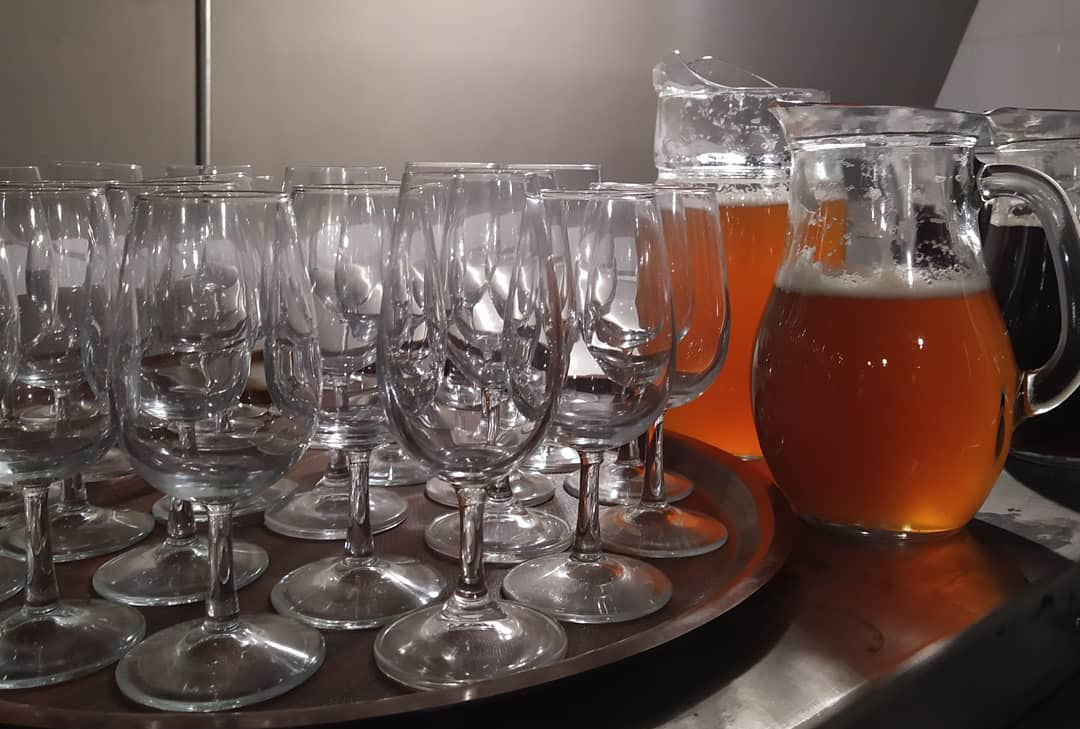 Day one we started earlier than usual, at 8 am we offered a small breakfast for students and our team so that we start fully energized and have more fun during the registration. After that, it was time to move to the Coding Room and start with their twelve weeks of intense work and learning.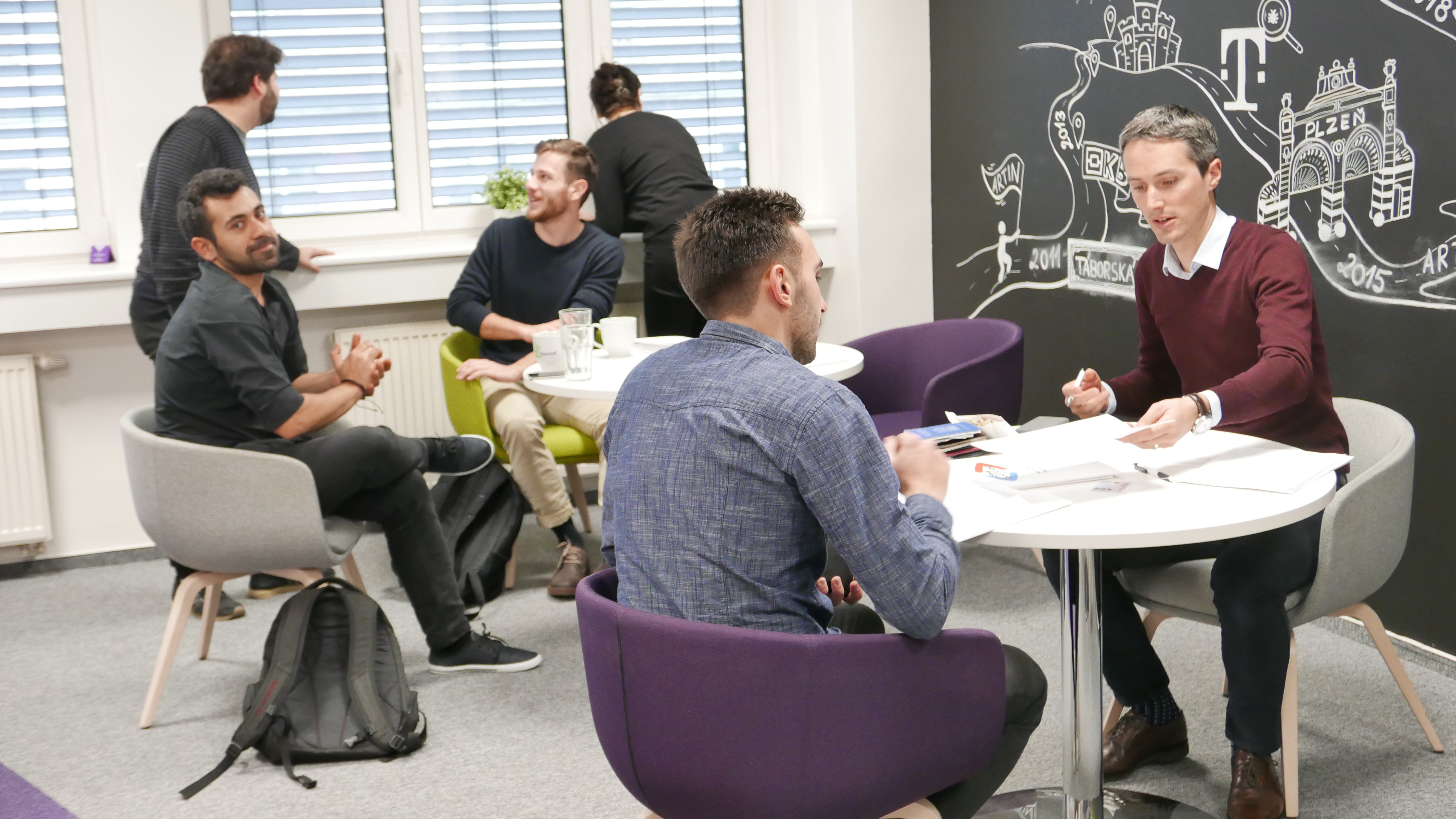 The first week was dedicated to learning and getting used to working with the command line, Git, and a text editor, and learning HTML and CSS. During the first week, students started making their portfolio and we had their first HR workshop held by Coding Bootcamp Praha cofounder Jan Večerka. Jan provided tips on CV writing and organizing LinkedIn profiles to look attractive to future employers.

In week two, the students continued with their portfolios, learned about responsive layout, Git and project set up with Node.js and Gulp. The students also had their individual meetings with our career counselors to discuss the students' career goals and plans. It's never too early to start thinking about the future! The second week was finished with a hackathon where students worked in small teams to solve a real-world type of task. The teams made a website about a coffee house and at the end of the day presented their solutions to the rest of the class. After all the hard work we deserved a bit of fun, so students grabbed a drink and relaxed a bit with our team and mentors.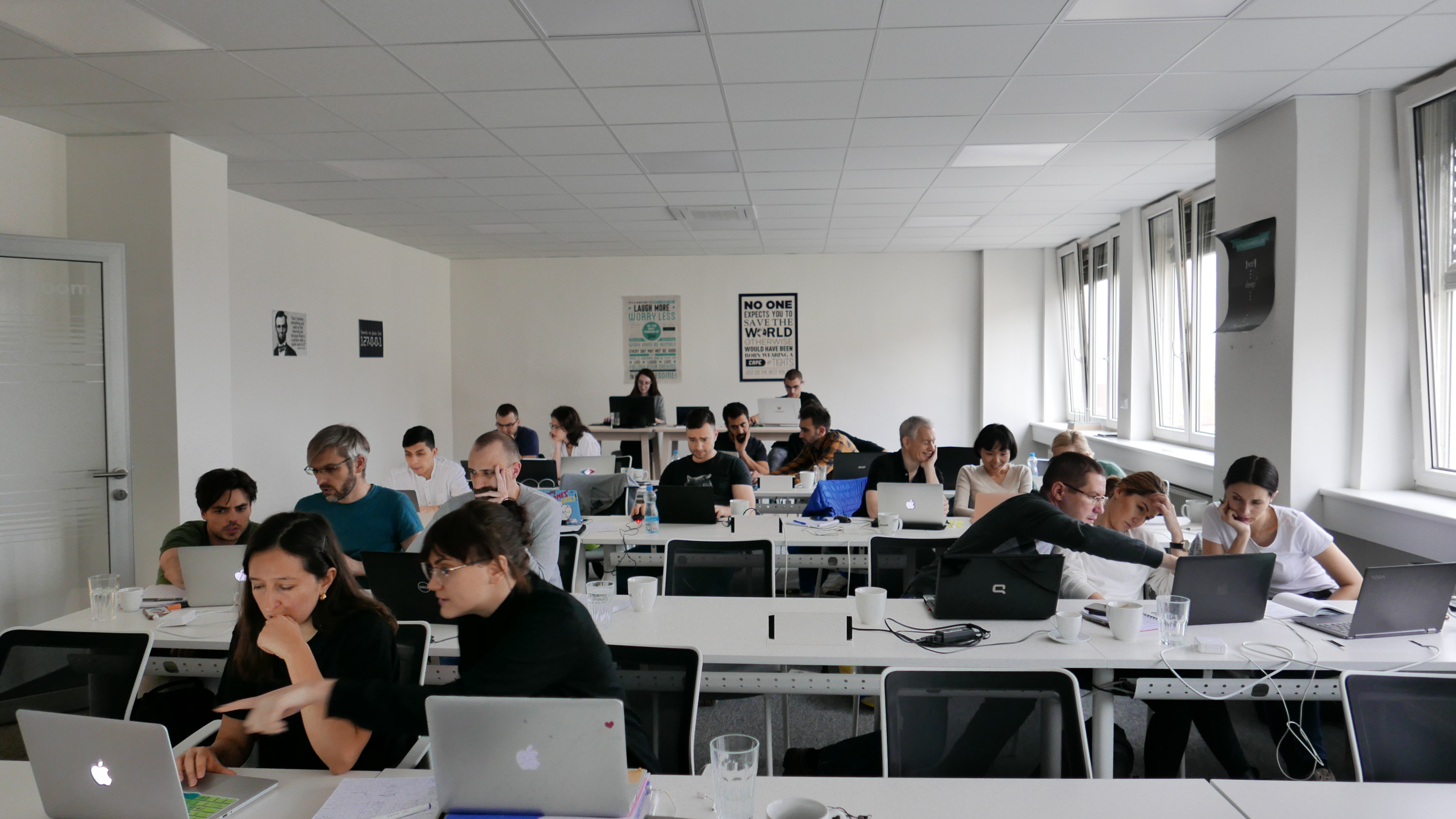 What are the first impressions of our students after the first two weeks?
"I am feeling big progress since I arrived, I am also looking forward to more of real programming that will come later." Ondřej, a student from the Czech Republic
"The first two weeks were easier than I expected, but it was really engaging and I learned a lot." Anastasia, a student from Russia.
"It was really exhausting but also feeling good because I learned a lot of new stuff, I didn't expect that this will go so fast, and I am really excited for new chapters that are coming" Bruno, a student from Croatia
"Those two weeks were really intensive and good, I am happy to be here!" Ümitcan, a student from Turkey
Stay tuned for the new updates about our students' progress in a few weeks' time!