Getting ready for "The Jubilee Demo Day #10"

It was November 29th, 12:00 and you could smell the tension in the air.
Students are polishing their final projects and of course they are getting nervous each minute that is closer to the presentation.
They have invited their parents, friends and some even their loved ones.
On the other hand we were preparing the presentation room, making sure nothing would crash or fail to work, decorating the place so everyone who would arrive would have the WOW effect and leave the place satisfied.

How it really went?
Well as big as the tension was it still went pretty smooth and well. The speakers gave really inspirational speeches that not only inspired the students but also many of the mentors and visitors got inspired and motivated as well.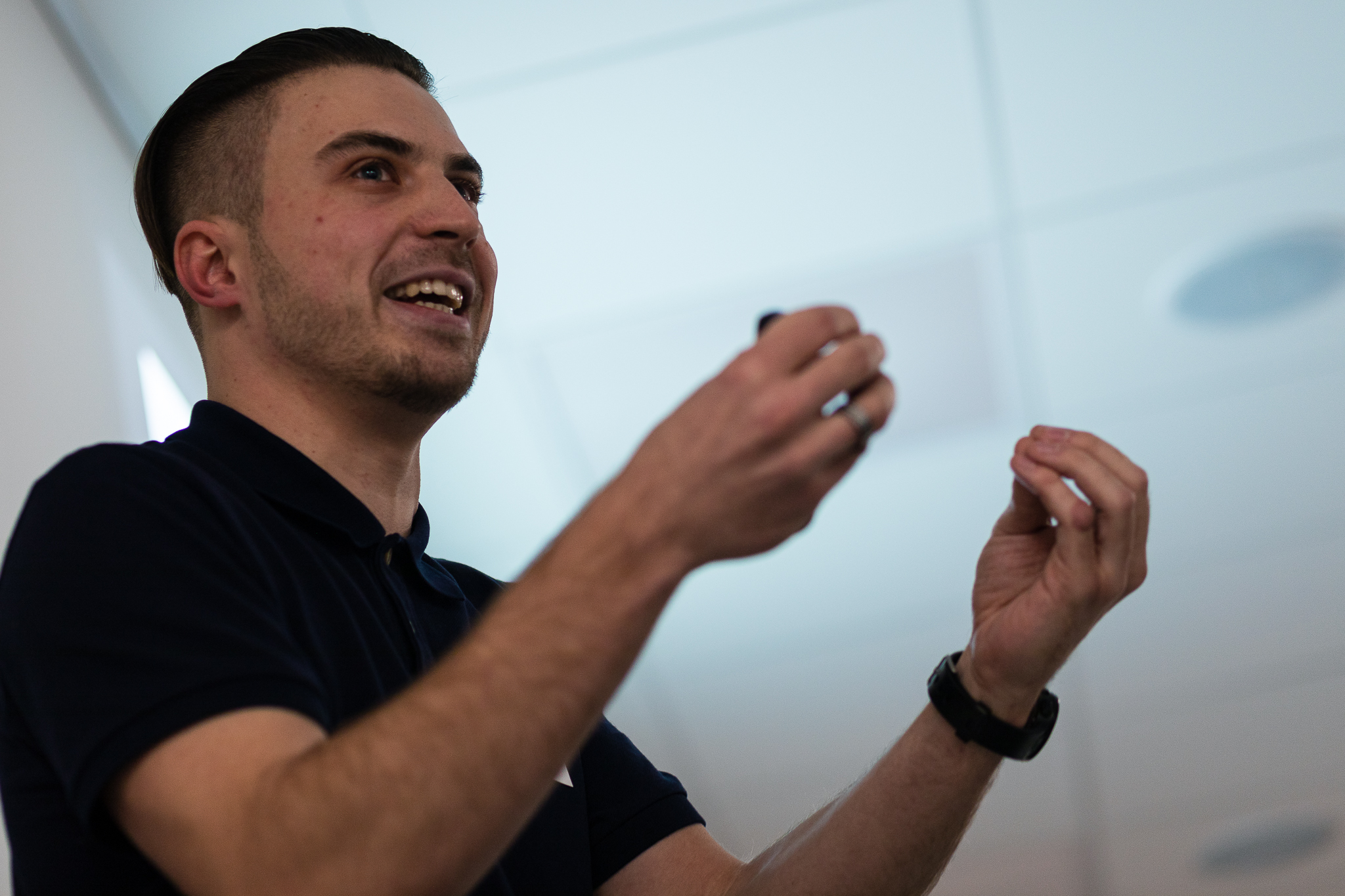 Tomáš Trafina having a speech about use of drones in tactical missons.

After those amazing speeches we had a little coffee break to have some refreshments and then it was the student's turn to take our breath away and it was pretty much successful. One would never have guessed what can a person achieve in this short time of just 12 weeks.
There were 6 teams to present their projects in order of Pink Crocodile (Charity bidding app), NAFTA (BusDriver), Magic Builders (PizzaBuilder), Happenin ('Happenin'), TegridyFarm (iAeste E-Shop) and Mastermind (eCharity).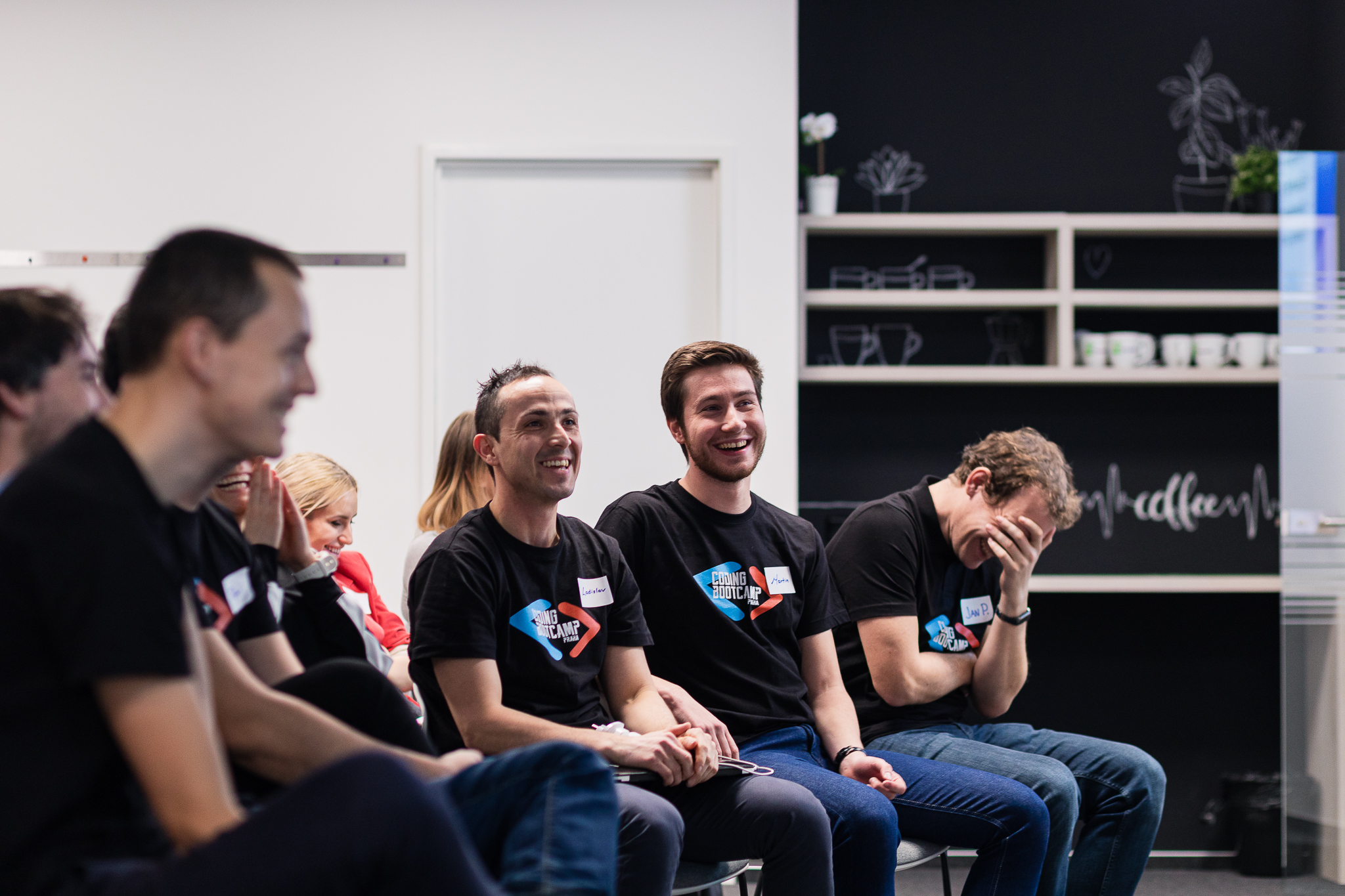 There were only tiny bugs that appeared in the presentations which didn't really appear before but the students stayed calm and everyone just laughed it off.

One team that deserves this a special highlight is the "Pink Crocodile". The team managed to pull out LIVE demo of the app that the users could actually log in, use the app and bid for special prizes (Honey cake, Slivovice, Cup, Chicken Shaped salt and pepper, AnonyMOUSE and a mug) - the amount of money made that day went straight to charity.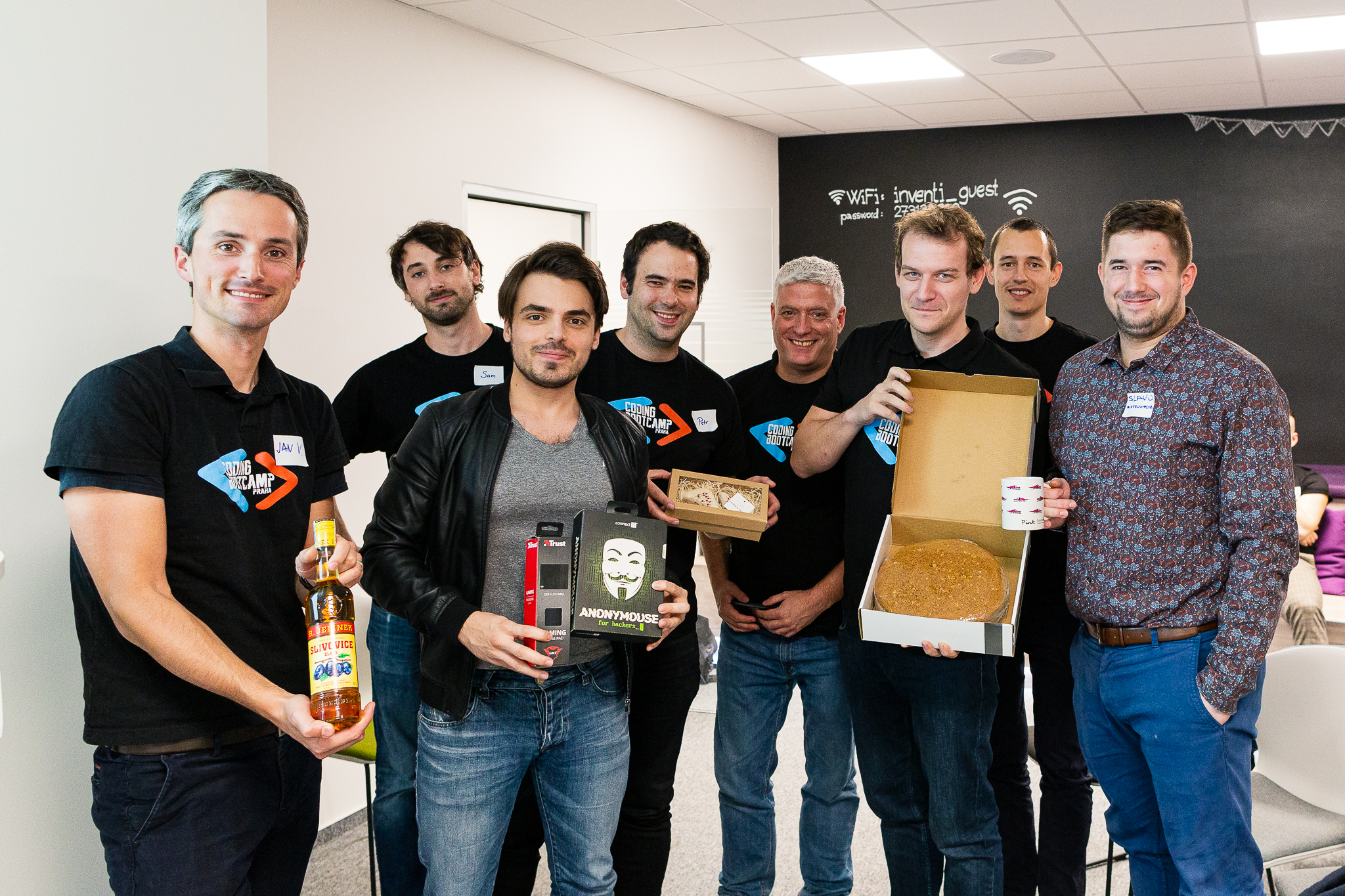 Jan V., Sam, Riccardo, Petr, Mike, Honza, Jan J., Slavo
Fancy a pizza?

After all the hard work and concentration we all deserve a slice of pizza, cup of beer and glass of wine!
In the end we all had quality fun time, we've met new people from coding related industry and so, this is how Jubilee #10 batch ended.