Petr Stoklas is a graduate of the Winter Batch 2019 of Coding Bootcamp Praha and even though he is currently very busy working for Factorio Solutions, he found some time for a nice chat! Here is his journey and some of his personal recommendations for future students.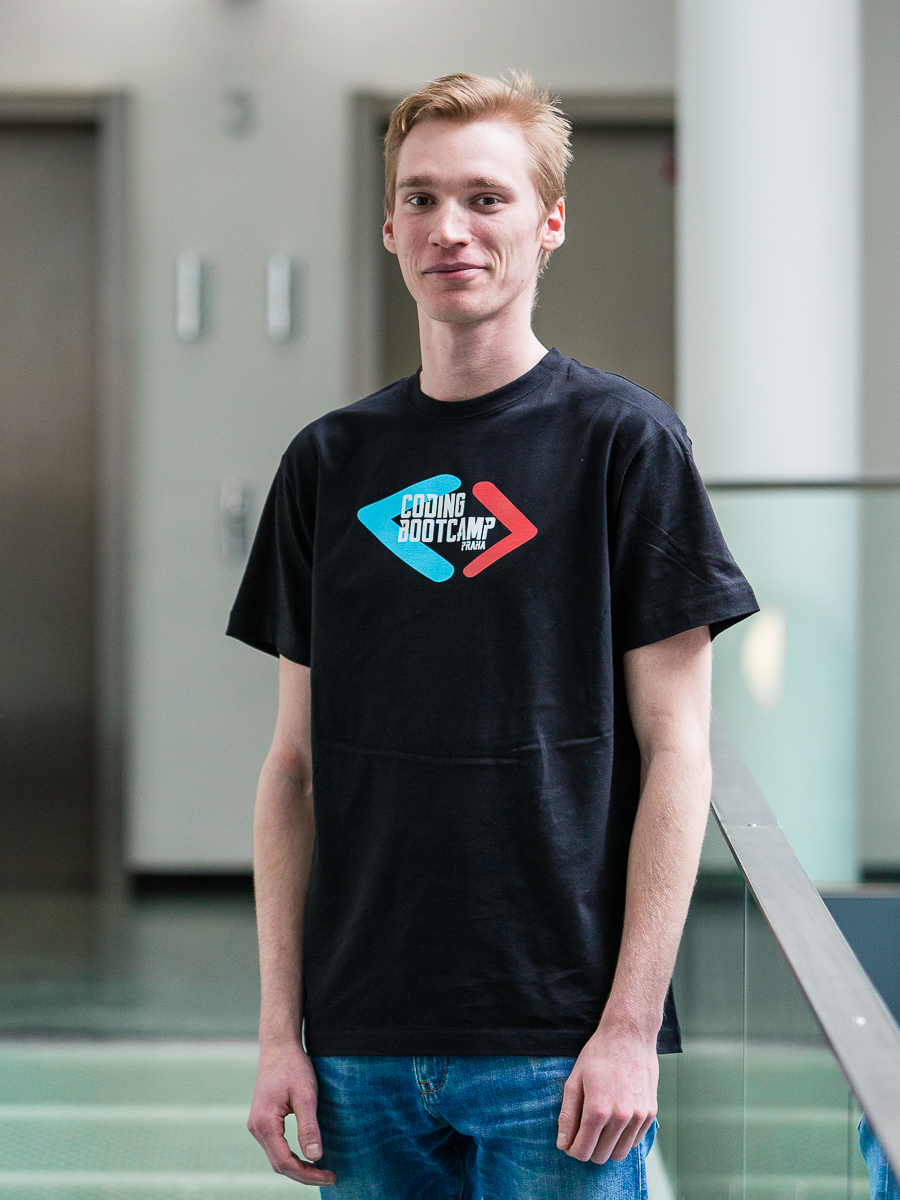 What did you do before the bootcamp?
I did not have any developed career path before the bootcamp. I was mainly working in foreign countries as a baker or in a warehouse and similar jobs.

Why did you decide to learn programming?
I always wanted to have a space to work from home as well from an office and to have an outlet to build creative things. Programming allows me to do that using just a laptop. I also like the huge variety of work possibilities. It gives a better focus point to my career path.

What made you choose Coding Bootcamp Praha?
I found only a few study options for programming in the Czech Republic. Coding Bootcamp Praha had nice reviews and it has a great value-to-price ratio.

How was your experience at the bootcamp - instructors, other students, team projects, hackathons, Demo Day etc?
The teachers were really nice and willing to spend a lot extra time helping us. All of the students came with the same goal to keep motivating each other, and, in the end, we all made it. 🙂

What was the biggest challenge during the bootcamp and how did you overcome it?
The bootcamp itself was fun. I was stressing only about finding a job as soon as possible. I got a chance and I took it.

What was the most helpful thing that you learned here?

From the tech stack it would be React and JavaScript. In general, I would say it has taught me how to be persistent and cooperative.
What can you advise people applying for jobs after the bootcamp?
Know how to make a simple website in, for example, React, which can fetch data, do some calculations with it, and display it in a user-friendly way. That's what they wanted me to do in the majority of the interview I applied for. Of course, this depends on the tech stack you are interested in!
Thank you, Petr!